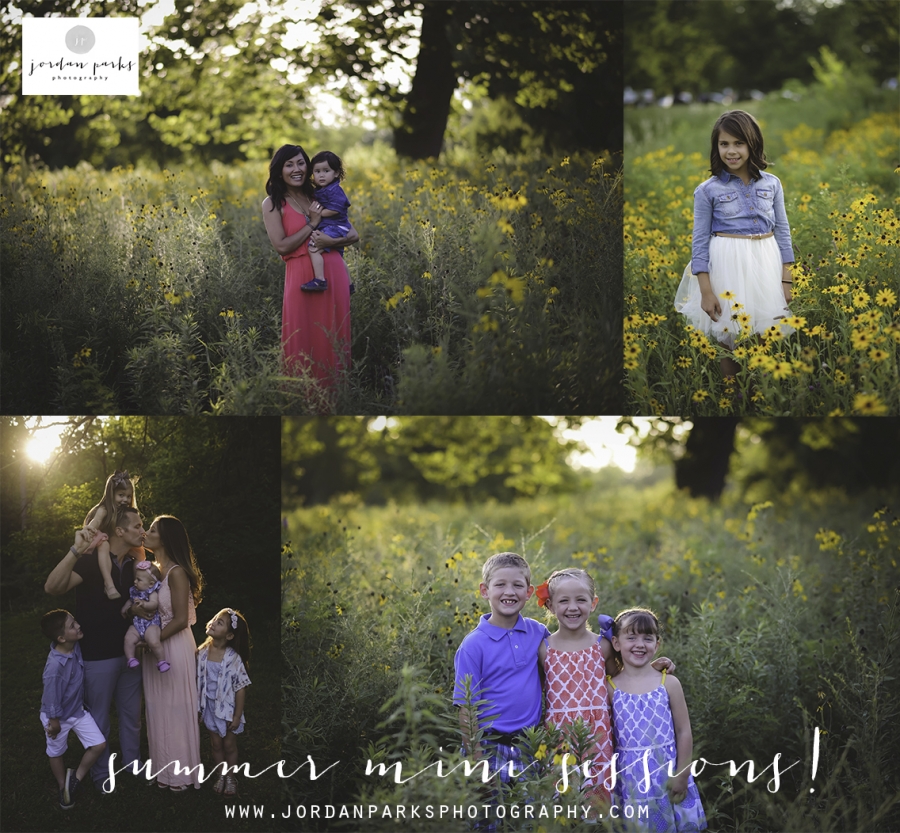 They're baaaackkkkk!
Summer Minis…all summer long! These sessions are quick and easy! Sessions are shot 1 to 1 1/2 hours before sunset, include 15 digital images delivered via digital download and are priced at $175. Sessions are good for up to five people.
FAQ's
But it's summer. In St. Louis. Won't we be too hot?
NOOOO! Yes, it's warm and yes it's the Lou but you aren't going to be sweating your booties off! These are a huge hit!
What should we wear?
Summer dresses, short sleeves, things that are easy breezy! Bright colors are great! Try to pick one or two colors and build off them. Layering and accessories really help to tie the look together. Avoid the "family uniform" and matchy-matchy look.
But that's so late in the day…won't my kids be tired?
I have three boys, so I get it. But I have some great locations that are totally worth it. And you can bribe them with a trip for ice cream after:)
Where do I sign up?
Here! There's a contact form right here on the site, or you can email me at jordanparksphotography@gmail.com to reserve your spot! Dates and locations are limited!
Happy Summer!